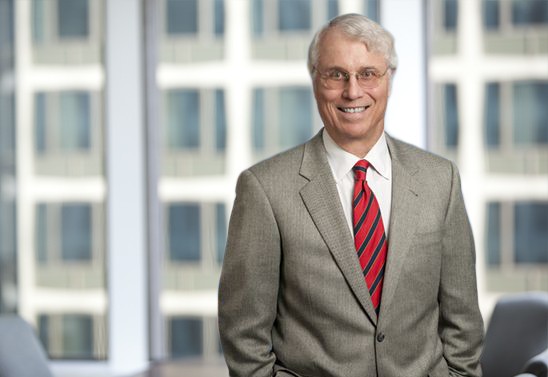 Clifton
B.
Cates, III
Of Counsel
Before he joined Chief Counsel's Office, Clif was engaged in private tax practice in Los Angeles, where he concentrated in real estate, partnership, and international taxation. He brings to IPB his experience as both a substantive tax lawyer and a tax litigator.
Profile
Clif has over 18 years' experience as a tax litigator, both with IPB and as a senior trial attorney with Chief Counsel's Office of the Internal Revenue Service. During that time, he has litigated over 25 tax cases in Tax Court, the Court of Federal Claims, and Federal District Court involving a wide range of issues, such as: intercompany pricing (section 482), stock redemptions, disguised partnership sales, arbitrage bonds, inventory accounting, pension plan prohibited transactions, the marital estate tax deduction, enterprise valuation, withholding taxes, listed corporate tax shelters, and fraudulent omission of income.
In addition, Clif has represented corporate and individual clients before the California Franchise Tax Board on a variety of corporate tax issues, including unitary tax matters. He is currently lead counsel on a large, 20-year research credit tax refund case pending in Federal District Court. Corporate taxpayers whom Clif has represented include Bayer Corporation, TRW Inc., Hughes Aircraft Co., Progress Energy, Northrop-Grumman Corp., Chesapeake Corporation, BTR Dunlop Holdings, Vulcan Materials Co., and Blandin Paper Company.
Although tax litigation is Clif's specialty, in keeping with the firm's philosophy, he endeavors—usually successfully—to resolve most tax disputes short of litigation, whether during audit or in the administrative appeals process of the IRS or Franchise Tax Board.
Practice Areas
Education
Harvard Law School, Cambridge, 1975, J.D., cum laude
Yale College, 1968, B.A., magna cum laude
Bar & Court Admissions
District of Columbia
Government Service
Senior Trial Attorney, IRS Office of Chief Counsel
Memberships & Affiliations
Frequent speaker at the UCLA Tax Controversy and USC Tax Institutes
Former Chairman of the California State Bar Tax Section