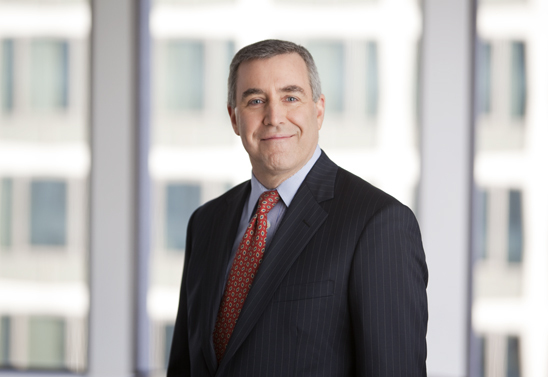 A CPA and former Commanding Officer of a Navy F/A-18 aircraft squadron, Doug brings a unique background and perspective to a broad array of domestic and international income, estate and gift tax issues.
Profile
While the skills required to safely perform night carrier landings are "slightly" different than those involving tax planning (Doug would say landing aboard the carrier was easier), his time in the Navy equipped him to be part of a disciplined team that is focused on the core mission of Ivins Phillips & Barker – solving clients' tax law problems.
Doug advises clients on a wide range of income, estate and gift tax planning matters. His practice focuses on tax issues stemming from international transactions (inbound and outbound) involving both individuals and businesses. He has assisted numerous clients who participated in one of several IRS voluntary disclosure programs, representing clients with respect to tax issues related to ownership of offshore financial assets and foreign businesses. He has experience establishing and maintaining domestic limited liability companies which operate active businesses and carry out clients' estate planning objectives. He has spoken publicly and advised clients regarding the complex withholding rules applicable to outbound payments.
Doug has drafted a variety of wills and trusts, and he has extensive experience analyzing the income tax implications for U.S. owners of foreign companies and trusts. Doug also has experience administering large, complex estates, including estates of decedents who were resident outside the United States.
Education
University of Virginia School of Law, 2009, J.D.
James C. Slaughter Honor Award
Management Board Notes Editor, Virginia Law Review
Student director for the Veterans Medical Appeals pro bono program
Old Dominion University, 1996, MBA
Jacksonville University, 1981, B.A., cum laude
Bar & Court Admissions
District of Columbia
Virginia - Admitted to practice before Supreme Court of Virginia
U.S. Tax Court
Government Service
Former Commander, U.S. Navy
Memberships & Affiliations
Certified Public Accountant in Virginia
Member, American Bar Association, Section of Taxation
Member, District of Columbia Bar, Section of Taxation
News & Events
Speeches & Presentations
"Global Mobility of Employees: Practical Strategies." Tax Executive Institute, Los Angeles Chapter, November 3, 2017
"Global Mobility - Where I Am, Why It Matters?" Tax Executive Institute, Toronto Chapter, October 23, 2017
Estate Planning for the International Client. DC Bar Estate Planning Tax Series, Washington DC, March 24, 2015
State of the Offshore Voluntary Disclosure Program: Knowing Your Options and Avoiding Traps, November 6, 2014
U.S. Transfer Pricing Developments - Litigation Update and Other Developments. DC Bar Tax Audits and Litigation Tax Series, May 22, 2014
PPL Corp. v. Commissioner -- FBA Teleconference. FBA Section on Taxation Practice, June 3, 2013
Moderator, DC Bar Panel on International Tax Disputes, March 20, 2013