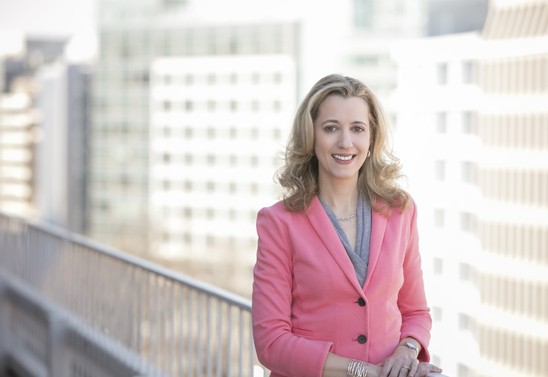 A former senior tax executive with a Fortune 300 healthcare company - and an endurance athlete on the side - Heléna offers practical, disciplined solutions to her clients' tax questions and conundrums.
Profile
Heléna specializes in international and corporate tax, as well as tax policy and controversies. Her practice includes advising clients on implications and strategies related to federal tax policy matters, counseling clients involved in (or striving to avoid) controversy matters with the IRS, and guiding businesses on the tax consequences of complex transactions.
Prior to joining IPB, Heléna spent nine years in the tax department of Baxter International, Inc., where she eventually served as vice president and head of global tax. Heléna co-led the internal team charged with the tax planning and functional division of resources related to the 2015 spin-off of the company's highly integrated bioscience division, Baxalta Inc., and worked extensively on the post-acquisition integration of Gambro AB, a $4 billion dialysis company based in Sweden.
Throughout her tenure with Baxter, Heléna was responsible for monitoring and analyzing tax-related legislative and regulatory developments, and for working with the corporate government affairs team and industry groups to devise and implement responsive strategies. Heléna was responsible for the overall management of the company's relationship with the IRS. She advised on the tax implications of numerous supply chain, business development and IP-related initiatives, and she represented the company in matters involving the U.S. Competent Authority.
Heléna began her career in the Washington office of a global law firm, where she spent eight years advising clients in the independent energy sector.
An avid writer, Heléna has also served in senior editorial roles with leading tax publishers Bloomberg BNA and Tax Analysts, where she was editor of the company's flagship publication, Tax Notes.
Heléna lives in Vienna, Virginia, with her husband and their two teenaged children. She characterizes herself as a "mildly obsessive" cyclist and runner, and is a life-long fan of the Chicago Cubs.
Education
Georgetown University Law Center, 1996, J.D.
Illinois Wesleyan University, 1993, B.A., magna cum laude
Bar & Court Admissions
District of Columbia
Virginia (associate)
Honors & Awards
Baxter International Global Finance Director Award (2013)
Baxter International Global Finance Team Award (2010, 2014, 2015)
News & Events
Speeches & Presentations
"Competent Authority: Nuts, Bolts, & Nuance," co-panelist, TEI Audits & Appeals Seminar, April 30, 2018
"Talking Tax to Non-Tax Leaders," presenter, TEI San Francisco Chapter meeting, October 28, 2017
"Audit Defense Strategies for the New LB&I and Appeals," co-presenter, TEI Carolinas Chapter meeting, September 29, 2017
"Deemed Repatriation: Planning Your Strategy," co-presenter, Association for Computers and Technology annual meeting, May 22, 2017
"LB&I Update: International Perspective," presenter, TEI New Jersey Chapter seminar, May 12, 2017
Webinar, "Section 355 in the Cross-Hairs: A Busy Year," Presenter, September 22, 2016
"Transforming Enterprises: Unlocking Value Through Spin-Offs," Panelist on tax considerations, September 29, 2016
"Tax Reform," TEI Chicago Chapter Fall Kick-Off Meeting, Moderator, September 25, 2013