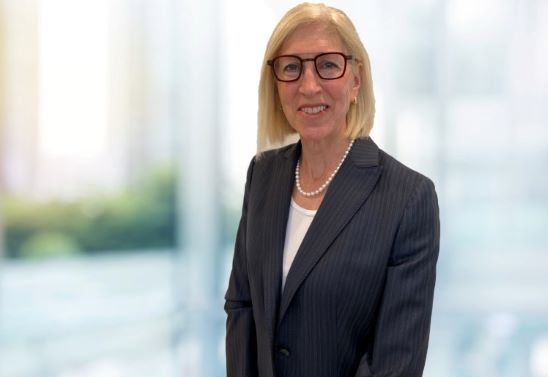 Joanne
Jacobson
Of Counsel
When not solving clients' benefit problems, Joanne is enjoying the outdoors, most recently (pre-COVID) hiking in Patagonia, Yosemite National Park, and the Canadian Rockies.
Profile
Joanne has over 25 years of experience advising corporations, tax-exempt organizations, governmental employers, and financial institutions on a broad range of employee benefits and executive compensation issues. Her expertise covers numerous topics affecting employer sponsored tax-qualified retirement plans, nonqualified deferred compensation plans, equity compensation programs, executive employment agreements, and health and welfare arrangements. In addition to plan design, implementation and administration, Joanne helps plan sponsors navigate the benefits issues related to mergers and acquisitions and the termination of pension plans. She advises plan benefit committees on their fiduciary obligations and guides employers through internal compliance audits and responds to audits and investigations by the IRS, DOL, and PBGC. She provides advice concerning all aspects of health and welfare plan compliance, including requirements under the Affordable Care Act, high deductible health plan/health savings account plan designs, ERISA's plan document and notice requirements, HIPAA, cafeteria plans, and COBRA rules.
Education
George Washington University, 1989, LL.M., Taxation
University of British Columbia, 1985, J.D.
University of British Columbia, 1982, B.S.
Bar & Court Admissions
District of Columbia
Maryland
New York
Experience
Experience
Assisted a Fortune 100 company with post-closing qualified plan integration and transition issues with respect to multiple acquisitions, most recently the merger of an $8.5B plan into an $11B plan.
Guided a plan sponsor with the termination of a $650M defined benefit plan.
Investigated a compliance concern with a SERP linked to a terminating retirement plan and developed a strategy for correction without violating 409A and avoided costly penalties.
Redesigned a deferred compensation plan to change eligibility and investment alternatives and to provide a new match formula.
Investigated multiple compliance issues with missed deferrals, late matching contributions, and premature distributions, developed strategies for correction, and obtained IRS approval through EPCRS.
Worked with subsidiary of a Fortune 500 company to ensure accurate control group determination and adherence to a timely qualified plan and health and welfare plan nondiscrimination testing schedule.
Speeches & Publications
Speeches & Publications
Joanne Jacobson quoted about Thole v. U.S. Bank case in SHRM newsletter (8/23/19)
Joanne Jacobson speaks at Conference of Consulting Actuaries (CCA) Annual Meeting on Plan Mergers and Spinoffs under PPA (10/24/16)
Joanne Jacobson speaks at Global Pension and Employee Benefits Lawyers Conference (IPEBLA/JCEB/Canadian Bar Association joint presentation) (6/23/14)
Joanne Jacobson speaks at ABA Tax Section 2014 Midyear Meeting on 409A and Private Equity Phantom Carried Interest (1/24/14)
Joanne Jacobson speaks at the American Society of Association Executives (ASAE) Annual Law Symposium on the Affordable Care Act (9/27/13)
IRS Addresses Questions on Nonqualified Deferred Compensation Plans in Employee Benefit Plan Review (12/16)