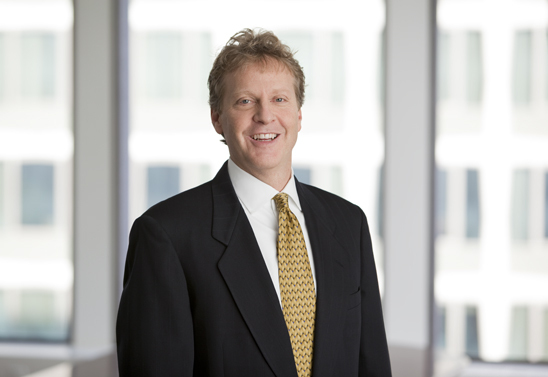 William
L.
Sollee, Jr.
Of Counsel
A lifelong Washingtonian who enjoys working collaboratively with the IRS to resolve tough issues, Will has secured several groundbreaking Private Letter Rulings preserving the tax-qualified status of retirement plans covering hundreds of thousands of U.S. workers.
Profile
Will specializes in the regulation of qualified retirement plans and deferred compensation arrangements under the Internal Revenue Code and ERISA. Many of the most sophisticated corporations in the world – General Motors, Chrysler, Boeing, Xerox, Caterpillar, Delphi, Anheuser-Busch, Cisco, Bristol-Myers Squibb, Mattel and National Fuel Gas among others – have relied on Will to guide them through the tax and ERISA standards governing qualified and non-qualified retirement plans, and represent them before the IRS and other government agencies. He frequently provides advice on the application of Code section 409A and leads comprehensive compliance reviews of qualified pension and 401(k) plans, a service he has now performed for plans with assets in the aggregate exceeding $250 billion.
Clients have benefited significantly from Will's creativity and problem-solving ability over the years. Will's benefit designs have been successfully adopted by Fortune 50 and other major corporations. Will's ingenuity once even "saved" the New York State hospital financing system from collapse (if you believe the Times).
Will specializes in the following areas:
Qualified retirement plans regulated under Internal Revenue Code sections 401(a), 401(a)(9), 401(k), 411 and related provisions
Deferred compensation plans and executive compensation subject to Code sections 83, 162(m), 402 and 409A
VEBAs subject to Code sections 419, 419A and 512
Cafeteria plans subject to Code section 125
The tax treatment of compensation and benefit programs generally, including employee benefit tax accounting methods under Code sections 162 and 404
Will also frequently advises pension sponsors regarding compliance with ERISA fiduciary standards, having developed particular expertise in designing administrative structures that reduce exposure to lawsuits challenging breach of fiduciary duty.
Read More
Education
The University of Michigan Law School, 1988, J.D., with honors
Harvard University, 1985, A.B. in Applied Mathematics, with honors
Admitted with sophomore standing
Bar & Court Admissions
District of Columbia
Maryland
U.S. Tax Court
Government Service
Legislation Counsel, U.S. Joint Committee on Taxation, 1991 - 1992
Tax Counsel, U.S. Senate Committee on Finance, 1993 - 1994
Memberships & Affiliations
American Bar Association, Tax Section, Employee Benefits Committee
District of Columbia Bar, Tax Section, Employee Benefits Committee
Honors & Awards
Legal 500
Best Lawyers in America (2021)
Experience
Significant Projects and Rulings
In the past several years, Will:
Represented the taxpayer in securing IRS PLR 201228051, a ground-breaking private letter ruling that permits a company to offer lump sum buyouts to retirees under a defined benefit pension plan.
Secured IRS approval for a never-before-approved accounting method change authorizing a multi-million dollar acceleration of deductions for VEBA retiree medical contributions.
Was lead outside pension tax counsel in a high-profile bankruptcy case during which he negotiated the largest pension plan funding waivers ever granted by the IRS and PBGC (PLRs 200730026, 200730027).
Represented two automotive companies in their negotiations with IRS to secure approval of a multi-billion dollar transfer of pension assets from one sponsor's pension plan to the other's (PLR 200734022).
Helped a multinational corporation secure an IRS private letter ruling on a complex qualified plan issue of first impression (PLR 200237026).
Received IRS approval for an innovative retiree-medical funding vehicle involving a multinational employer's 401(k) plan.
Successfully negotiated scores of other favorable government rulings, no-action agreements and settlements.
Will also frequently assists clients during the comment period following the issuance of proposed regulations, helping ensure that final regulations do not have unintended consequences on the client's benefit structure.
News & Events
Speeches & Presentations
Complying with New Section 409A, DC Bar, Section of Taxation Employee Benefits Committee, 2006