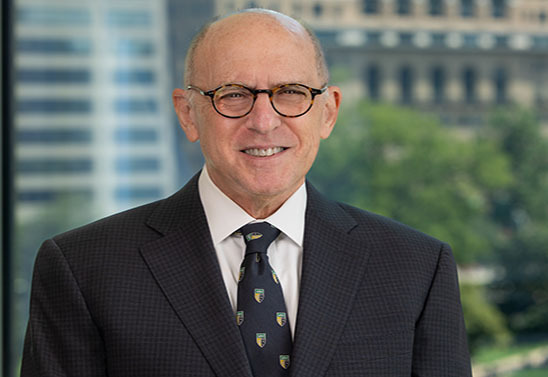 Bob returned to tax law practice at IPB in 2023, after serving for eight years as IRS Associate Chief Counsel.
Profile
Bob's practice focuses on corporate tax issues, with particular emphasis on corporate group restructurings, spin-offs, and M&A transactions. He works with clients, as well as with other law firms and accounting firms, to negotiate and implement the tax aspects of these transactions, to secure IRS private letter rulings, and to develop legal and policy positions on corporate tax matters. He also represents clients in tax controversies and provides arbitration and expert witness services in commercial disputes involving tax issues.

From 2015 to 2023, Bob served as Associate Chief Counsel (Corporate) of IRS. In that position, he supervised 50 lawyers responsible for corporate tax matters, including drafting regulations, revenue rulings, and other published guidance, handling technical aspects of cases in examination, IRS Appeals and litigation, and issuing private letter rulings on corporate transactions. During his tenure at IRS, significant developments occurred in the taxation of M&A transactions, internal restructurings, and spin‑offs. In addition, a revamp of the private ruling program improved timeliness, consistency of outcomes, and attention to policy.

Prior to his service at IRS, Bob spent 40 years in private practice of tax law in Washington – including 22 years as a partner at Ivins, Phillips & Barker.
Bob grew up in Jersey City, New Jersey. He received his B.A. from Yale College, his J.D. from Yale Law School, and his LL.M in Taxation from Georgetown Law Center. Before beginning his career in private practice, he served on active duty in the Navy JAG Corps for three and a half years.
Education
Georgetown University Law Center, LL.M. in Taxation, 1975
Yale Law School, J.D., 1971
Yale College, B.A.,1968, Phi Beta Kappa; Magna Cum Laude; High Honors in English
Bar & Court Admissions
Colorado
Connecticut
District of Columbia
Government Service
Internal Revenue Service, Associate Chief Counsel (Corporate) 2015-2023
Judge Advocate General's Corps, U.S. Naval Reserve, active duty 1971-1975
Memberships & Affiliations
American Bar Association Tax Section: Chair, Corporate Tax Committee; Section Council Assistant Secretary
American College of Tax Counsel
District of Columbia Bar Tax Community
Federal Bar Association