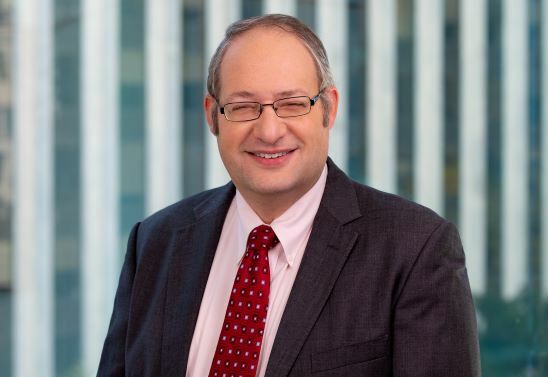 Benjamin
L.
Grosz
Partner
Prior to becoming a lawyer, Ben founded his own financial planning business. He now brings that entrepreneurial spirit and problem-solving mindset to each of his client matters. Whether working with an individual or a large corporation, Ben starts with an understanding of your needs and works to build you a winning strategy.
Profile
Ben advises clients on a broad range of federal income, estate and gift tax planning matters, as well as employee benefits issues.
Ben has assisted clients in structuring settlements, asset sales, reorganizations, and charitable donations to satisfy client objectives. He also has experience drafting estate planning documents, administering estates, and with probate matters. His employee benefits practice consists of advising employers on a wide range of issues, including: ERISA; health, welfare and retirement plans; compliance with state and federal laws and regulations; and executive compensation. He also has experience advising boards of directors and the management of nonprofit organizations and performs "legal health checkups" for tax-exempt organizations. Besides being a counselor to nonprofits, he has also served as an officer and/or director for tax-exempt organizations.
Before law school, Ben started his own financial planning business. Prior to that he was a business manager at Capital One Financial Corporation, where he developed strategy and analysis for its credit card and banking businesses. His experiences in starting his own financial planning business and developing business strategy for Capital One help him understand the needs of clients ranging from entrepreneurs to large corporations.
Education
University of Virginia School of Law, 2011, J.D.
Tazewell Taylor Memorial Scholarship
Virginia Tax Review, Sr. Editor
President of the Volunteer Income Tax Assistance pro bono project
Nonprofit Clinic
Georgetown University, 2008, Exec. Cert., Financial Planning
University of Virginia, 2003, B.A., magna cum laude
Phi Beta Kappa
Echols Scholar
Bar & Court Admissions
District of Columbia
New Jersey
Virginia
U.S. Tax Court
Memberships & Affiliations
D.C. Bar Association, Tax Section
American Bar Association, Section of Taxation
Virginia Bar Association
Honors & Awards
Washington, DC Super Lawyers "Rising Star" 2016-2021
Idealist of the Year, City Year DC 2008
Volunteer of the Year, Capital One 2006
News & Events
Speeches & Presentations
"The Art of the Retainer Letter," D.C. Bar, virtual presentation, May 19, 2021. Presenter: Benjamin L. Grosz
"Best of" PlanSponsor National Conference, Legislative & Regulatory Update," November 4, 2020. Panelist: Benjamin L. Grosz and Jodi H. Epstein
"Employee Benefits in Merger & Acquisitions," Tax Executives Institute, Los Angeles Chapter, November 3, 2017. Presenters: Steven H. Witmer, Benjamin L. Grosz, and Robin M. Solomon.
"Executive Compensation: Selected Topics," Tax Executives Institute, Los Angeles Chapter, November 3, 2017. Presenters: Ben Grosz and Robin Solomon
"EB Fundamentals for Tax Executives," Tax Executives Institute, Los Angeles Chapter, November 3, 2017. Presenters: Benjamin L. Grosz, Robin M. Solomon, and Steven H. Witmer.
"Ask the Expert" – Retirement Plans panel, 2017 Maryland Health Care & Retirement Plan Summit, Baltimore, MD - Oct. 24, 2017.
"Ask the Lawyers" – 2017 Employee Benefits Update, Washington Area Compensation & Benefits Association, Fairfax, VA - September 21, 2017.
Executive Compensation and Employment Tax update, N. Florida Compensation & Benefits Association, Jacksonville, FL - May 25, 2017. Presenters: Ben Grosz and Robin Solomon
Lessons From Younger Rainmakers, DC Bar Law Practice Management Section, Washington, DC - March 16, 2017. Panelist: Benjamin L. Grosz
PlanSponsor, Best of PSNC, Lessons Learned from Litigation, New York, NY - December 1, 2016. Panelist: Benjamin L. Grosz
D.C. Bar, LinkedIn for Lawyers, Washington, DC - November 30, 2016. Moderator: Benjamin L. Grosz
"Evolving Investment Fiduciary Best Practices: Lessons from Recent 401(k)/403(b) Litigation and the New DOL Rules," Platinum Retirement Advisor Call Series (Columbia Threadneedle), Teleconference, November 21, 2016
American Bar Association, "Business Law Basics" Webinar Series – Employee Benefits, April 28, 2016. Chair/Moderator: Benjamin L. Grosz; Panelist: Steven H. Witmer
D.C. Bar, LinkedIn for Lawyers, Washington, DC - November 12, 2015. Moderator: Benjamin L. Grosz
"Employee Benefit Basics for Business Attorneys," American Bar Association, San Francisco, CA, April 17, 2015. Chair/Moderator: Benjamin L. Grosz; Panelist: Steven H. Witmer
"Protecting Yourself from ERISA Fiduciary Liability," Tax Executives Institute, Cincinnati-Columbus Chapter, February 9-10, 2015. Presenters: Jodi H. Epstein and Benjamin L. Grosz
"Back to Basics: Powers of Appointment," D.C. Bar Taxation Section, Estate Planning Committee, January 22, 2013. Presenter: Benjamin L. Grosz