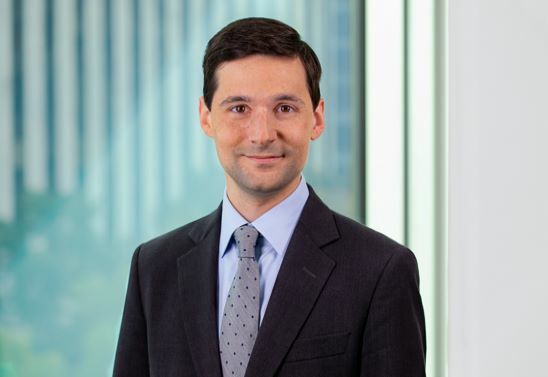 Jonathan
L.
Holbrook
Partner
A former competitive fencer, Jon develops cutting-edge solutions for his clients.

Profile
Clients engage Jon throughout the income tax lifecycle for assistance in planning transactions, developing reporting positions, assessing refund opportunities, and defending positions in tax controversy scenarios.
His clients include accounting firms, law firms, entrepreneurs and Fortune 500 companies. He advises on U.S. and international business operations in a wide range of industries, including financial services, manufacturing, crop sciences, pharmaceuticals, cryptocurrency, software and real estate.
Clients have sought Jon's advice on issues including: the corporate alternative minimum tax (CAMT), controlled foreign corporations (CFCs), global intangible low-taxed income (GILTI), subpart F income, section 245A, the base erosion and anti-abuse tax (BEAT), the foreign-derived intangible income (FDII) deduction, section 1031 like-kind exchanges, section 168(k), FIRPTA, the section 199A (QBI) deduction, worker classification, the employee retention credit, and claim-of-right relief. He also has significant experience with administrative law in the income tax context.
Jon regularly presents on income tax issues and has spoken has spoken before groups including the American Bar Association, the DC Bar Association, Tax Executives Institute and the International Fiscal Association. Before joining the firm, Jon graduated magna cum laude from Harvard Law School, where he was a winner of the Williston Negotiation Competition and co-founded HLS Effective Altruism. He also served on the General Board of the Harvard Civil Rights-Civil Liberties Law Review and was active in the school's Federal Tax Clinic.
Education
Harvard Law School, 2016, J.D., magna cum laude
Yale University, 2012, B.A., summa cum laude, Phi Beta Kappa
Bar & Court Admissions
District of Columbia
Maryland
News & Events
Speeches & Presentations
April 20, 2023: TEI Carolinas Chapter: Corporate AMT: Overview and Developments
March 21, 2023: Tax Strategies for Artists & Creatives
February 10, 2023: Presentation to ABA Tax Section Midyear Conference: Uncertainty around Uncertain Tax Positions
February 9, 2023: Presentation to ABA Real Property, Trust and Estate Law Section: Taxation of S Corporations
October 19, 2022: IPB Lawyers Teach Tax to Entrepreneurs in the Arts
April 8, 2022: IPB Lawyers Talk Tax with Local Artists
October 19, 2021: IPB Attorneys Offer Tax Strategy Presentation to Entrepreneurs
May 27, 2021: Jon Holbrook Serves on DC Bar Taxation Panel
February 22, 2021: IPB Attorneys Offer Tax Strategy Presentation to Entrepreneurs
February 4, 2021: IPB Attorneys Teach Tax Strategies for Media Professionals
October 26, 2020: Corporate Tax Changes to Expect from a Biden Administration - Presentation to CPA Academy
October 14, 2020: Ivins Attorneys Teach Pro Bono Tax Class
October 23, 2019: Jon Holbrook Offers Tax Advice to Entrepreneurs
March 28, 2019: Ben Grosz and Jon Holbrook Offer Tax Advice for Entrepreneurs
May 16, 2019: Hybridity: Landmines in Your Org Chart? - Presentation to the TEI Baltimore Washington Chapter Conference
May 9, 2019: Hybrids, BEPS and the TDCIA - Presentation to the International Fiscal Association, USA Branch, Westchester County, NY/Connecticut Region
July 26, 2018: Jonathan Holbrook Spoke as Part of University of Florida Law Course on Recent U.S. Tax Reform
March 27, 2018: Ben Grosz and Jon Holbrook Offer Tax Planning Insights to Small Business Owners at Pro Bono Program
February 5, 2018: IPB Attorneys Teach Tax Strategies for Artists