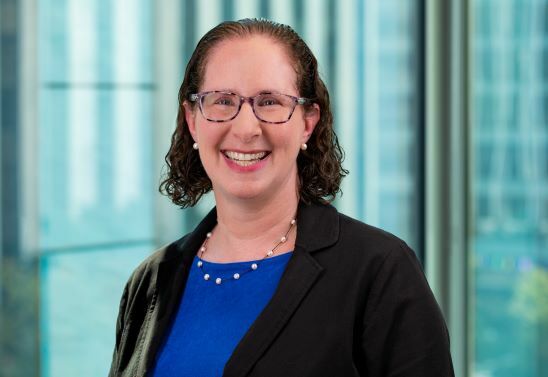 Jodi has a great knack for translating complex benefits issues into practical terms for wide audiences, a skill that's highly valued by her clients in Legal and HR departments and makes her a sought-after speaker at conferences.
Profile
Jodi has more than 25 years of experience with all aspects of employee benefits, with a particular focus on defined benefit plans and 401(k) plans. She is particularly adept at managing integrations after acquisitions, setting up new benefit platforms, pension plan lump sum windows and terminations, and advising qualified plan committees regarding their fiduciary duties. Jodi's practice includes day-to-day compliance issues, such as assisting with implementation of new legislation and regulations, trouble-shooting when glitches arise in plan operations, and helping qualified plan committees monitor plan investments and plan vendors. She has experience with government entities as well as corporate clients. Her practice also includes the one-of-a-kind issues that arise in connection with M&A activity.
Jodi is well-versed in the complexity and challenges raised by large controlled groups. Clients appreciate Jodi's ability to manage projects involving multiple plan vendors, often on a tight timetable. Her client service and responsiveness are unsurpassed. Jodi has been individually recognized by Chambers & Partners for Employee Benefits & Executive Compensation multiple times, most recently in 2023.
.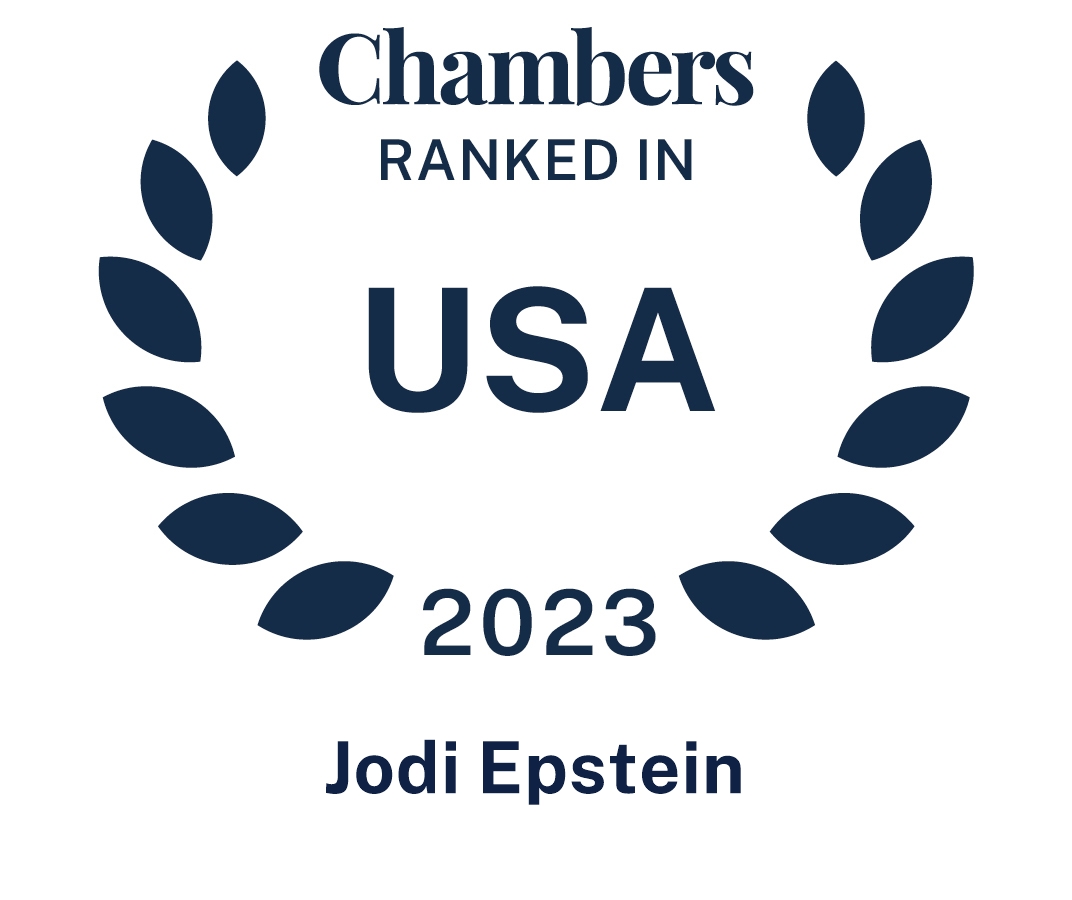 Education
Harvard Law School, 1993, J.D., cum laude
Stanford University, 1988, B.A., with distinction
Bar & Court Admissions
District of Columbia
Illinois
Clerkships
Clerkship with the Honorable Suzanne B. Conlon, Federal District Court for the Northern District of Illinois
Memberships & Affiliations
D.C. Bar Tax Section, Employee Benefits Committee
American Bar Association
Honors & Awards
Chambers & Partners USA 2019-2023 Guides
Best Lawyers 2017-2022
Experience
Representative Matters
Jodi helped a large multinational client merge more than 100 frozen defined contribution plans down into 2 plans. She helped develop a "Gatekeeper Process" for merger approvals, and she assisted with the blackout notice and other participant communications.
Jodi advises Plan committees on a regular basis. She helps them navigate the complex rules involved with IRC and ERISA compliance, and helps them fulfill their ERISA fiduciary duties by monitoring vendors and overseeing investments.
Jodi has drafted full-scale benefits programs following an acquisition or spinoff. Developing these new benefit platforms has included drafting new plan documents and SPDs, negotiating trustee and other vendor agreements, and crafting participant communications.
Jodi has drafted a defined contribution plan for a governmental entity.
News & Events
Speeches & Presentations
March 14, 2022, Pension & Investments East Coast Defined Contribution Conference, "Fiduciary Responsibilities in the Wake of Landmark ERISA Case - Hughes vs. Northwestern University" – Panelist
January 12, 2022, DCIA Webinar, Legislative and Regulatory Updates – Panelist
December 14, 2021, Pension Group East, "Regulatory Updates (with a focus on ESG)" – Presenter
June 22, 2021, PlanSponsor National Conference, "Washington Update" – Panelist
November 4, 2020, "Best of" PlanSponsor National Conference, Legislative & Regulatory Update – Panelist (with Ben Grosz)
September 21, 2020, PlanSponsor National Conference, Legislative & Regulatory Update – Panelist
August 17, 2021, In-House Benefit Counsel Network Meeting, "Retirement Plans Legal Update – Summer 2021," Presenter
March 9, 2021, Pensions & Investments DC East's Defined Contribution Spring Virtual Series, "Rules of the Road: Guarding Against Potential Liability'"

– Moderator

December 17, 2020, DCIIA webinar, "Lifetime Income Implementation: How Do You Make it Happen?" – Speaker
May 8, 2020, DCIIA webinar, "Managing through the Crisis: Evaluating Distribution and Loan Provisions under the CARES Act"

– Moderator

June 25, 2019, ABA Joint Committee on Employee Benefits (JCEB) webinar, "A Deep Dive: Who is an Employee?" – Panelist
June 5, 2019, PlanSponsor National Conference, "DC Plan Essentials: Are You an ERISA Fiduciary and What Does That Mean?" and "Latest Plan Document Requirements and Operating According to the Plan"– Speaker
March 11, 2019, Pension & Investments East Coast Defined Contribution Conference, "Overseeing Acquired Defined Contribution Plans" – Panelist
November 13-15, 2018, "Best of" PlanSponsor National Conference (PSNC) programs in Chicago, New York City and Boston, "Regulatory/Litigation Update" – Panelist
October 2, 2018, In-House Benefit Counsel Network National Forum, "Hot Topics," New York City (with Kevin O'Brien) – Speaker
June 13, 2018, PlanSponsor National Conference, Washington, DC, "2018 Washington Update," – Speaker
June 13, 2018, PlanSponsor National Conference, "DC Bootcamp: Understanding ERISA and Fiduciary Fundamentals," – Speaker
October 26, 2017, "Best of" PlanSponsor National Conference (PSNC), New York City program, "Regulatory/Litigation Update" – Panelist
October 12, 2017, Women, Influence & Power in Law conference, "Navigating & Surviving an IRS or DOL Audit of Your Benefit Plans" – Panelist
October 9, 2017, Pension & Investments West Coast Defined Contribution Conference, "Navigating the White Label Process" – Panelist
May 12, 2017, Tax Executives Institute Seminar at Meadow Wood Manor, NJ, "Top Tax Compliance Risks and Pitfalls in Executive Compensation and Employee Benefits" (with Robin Solomon) – Speaker
April 25, 2017, Mid-Sized Retirement and Healthcare Plan Management Conference, Baltimore MD, "Surviving a DOL Audit" (with Spencer Walters) – Speaker
February 24, 2017, Tax Executives Institute, Carolinas Chapter, Charlotte, NC, "Global Mobility of Employees: Practical Strategies" (with Doug Andre) – Speaker
April 5, 2016, Defined Contribution Institutional Investment Association (DCIIA) Public Policy Forum, "Minimizing 401(k) Plan Litigation Risk" – Panelist
May 14, 2015, DC Bar Employee Benefits Committee Program, "Qualified Plan Corrections and Revenue Procedures 2015-27 and 2015-28" – Panelist
March 3, 2015, Pension & Investments East Coast Defined Contribution Conference, "Large Plans Roundtable" – Moderator
February 9-10, 2015, Tax Executives Institute, Cincinnati-Columbus Chapter, "Protecting Yourself from ERISA Fiduciary Liability"

(with Ben Grosz)

–

Presenter
March 4, 2014, Pension & Investments East Coast Defined Contribution Conference, "Large Plans Roundtable" – Moderator