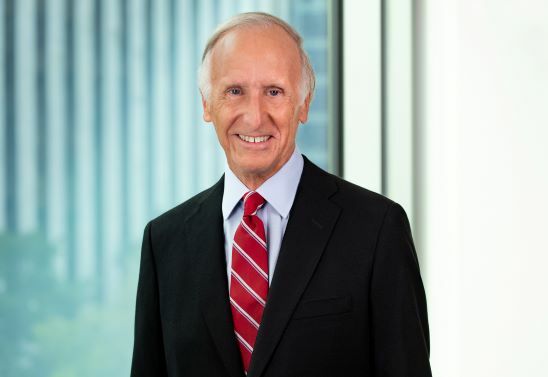 Running a close second to Kevin's enthusiasm for his work is his enjoyment of golf. One of his appearances at the Masters even made the cover of Sports Illustrated – an achievement in no way diminished by the fact that he was a spectator.
Profile
Kevin has concentrated his practice in employee benefits and compensation for over 30 years. He is widely known as a leader in a wide variety of subjects, including innovative defined benefit plan design, flexible benefits, ERISA fiduciary matters and executive compensation.
Before joining the firm, Kevin worked in the Pension and Welfare Benefits Administration at the Labor Department soon after ERISA was enacted. Kevin represents corporate clients before the Treasury Department, the Internal Revenue Service, the Labor Department, the Pension Benefit Guaranty Corporation, the Equal Employment Opportunity Commission, and Congress on a variety of employee benefits issues. He was one of the founders of the Employers Council on Flexible Compensation (ECFC) and served as an officer of ECFC for many years.
Kevin has been individually recognized by Chambers & Partners for Employee Benefits & Executive Compensation multiple times, most recently in 2023.

Education
Georgetown University Law Center, 1980, LL.M.
Georgetown University Law Center, 1976, J.D.
Georgetown University, 1973, B.A., cum laude, with distinction
Bar & Court Admissions
District of Columbia
United States Tax Court
Government Service
Labor Department, Pension and Welfare Benefits Administration (PWBA)
Memberships & Affiliations
American Bar Association
Benefits Law Journal, Co-Editor-in-Chief, 1997 - 2001
Benefits Law Journal, Contributing Editor, 2001 to present
Charter Member, American College of Employee Benefits Counsel
Honors & Awards
Chambers & Partners USA 2017-2023
Best Lawyers 1995-2021
Washington, DC Super Lawyers 2018- 2022
American Legal 500
Lawdragon's 2018 Top 20 Lawyers In Employee Benefits
Experience
Representative Matters
Worked with the IBM fiduciary committee on the fiduciary aspects of settling approximately $16 billion in pension obligations via the purchase of annuity contracts from Prudential and MetLife covering approximately 100,000 plan participants. This was the second largest annuity closeout in U.S. history. The work included conducting the RFP for the Committee's engagement of an independent fiduciary to make the annuity selection.
Advised multiple clients on the design of retirement programs involving one-time choices between participation in a defined benefit or a defined contribution plan.
Worked on a variety of matters involving the closing out of defined benefit plans. This has included the representation of plan fiduciaries in conducting plan close-out annuity purchases.
For a large foreign corporation, resolved the tax and ERISA hurdles to funding its U.S.-based pension plan with company stock.
Worked on numerous employment agreements involving senior executive employment agreements. This included negotiating and drafting an employment agreement for the U.S.-based Chief Investment Officer hired to manage a foreign multi-billion dollar endowment, as well as the crafting of numerous separation agreements for departing executives.
Advised numerous clients on the employee benefits and tax aspects of corporate spinoffs and joint ventures.
Has participated as a cash balance plan expert on behalf of numerous corporations and groups. For example, submitted the amicus brief on behalf of The American Benefits Council in Hirt v. Equitable Retirement Plan, and was retained to submit comments to the IRS and Treasury concerning their cash balance regulations on behalf of several Fortune 100 corporations.
News & Events
Speeches & Presentations
October 2, 2018, In-House Benefit Counsel Network National Forum, "Hot Topics," New York City (with Jodi Epstein) – Speaker
April 25, 2017, 409A Corrections "On the Spot" - In-House Benefits Counsel Network (IBCN), Fifth National Forum, New York, NY. Speaker: Kevin O'Brien
April 20, 2017, "Compensation & Benefits Reform" - "Preparing for a Sea Change: A Conference with the Government and Private Sector to Discuss Comprehensive Tax Reform," Co-Sponsored by DC Bar Taxation Section and Tax Analysts. Moderator: Kevin O'Brien